Avoid Salt Stains Damage to Your Flooring
If you live in a region where it snows a lot during the winter, like in Colorado, one problem you might run into is road or rock salt stains on your hardwood floor. Road salts trapped in the treads of boots can cause severe damage. When dragged across and not removed promptly, they can cause stains, making your floor appear old and dirty, but it does not stop there.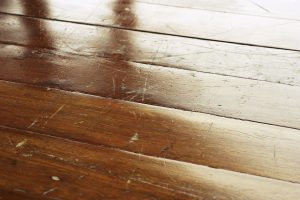 Calcium chloride crystals can do even more damage. The chemical will wreak havoc on your floor. Further, crystals are rough in texture, that will lead to abrasions and scratches to your wood finish if ground into your floor. Fortunately, it is easy to remove road salt stains from your hardwood floors.
Steer Clear of Salt Stains This Winter
The best way to remove the salty residue from your floor without any streaks is to scrub its surface with hot water to loosen most of it. If this does not work, use special cleaning agents like Basic Coatings Squeaky Clean. This cleaning product is designed for cleaning hard surface flooring. Here is how to use it.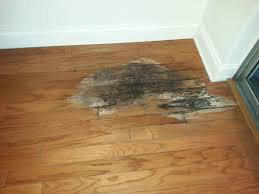 Sweep or vacuum the wood floor.
Spray the product on a microfiber mop and wipe the surface clean.
To prevent redeposit of dirt and oil, clean the microfiber as needed.
Do not apply this or any other product directly on wooden floors as excess liquid on it may damage the fibers. And, never use it with any wax- finished floors.
Protect your wood floors from salt stains and damages during the salting season by following these four key points:
You can either knock off snow from shoes or remove them and leave them near the door.
Vacuum frequently to eliminate calcium chloride and sand particles.
Place a sturdy mat both outside and inside of every entrance of your home and have guests remove their boots or shoes upon entering.
Sweep frequently, and mop if necessary with a neutral floor cleaner to help protect floors from salt buildup.
Need more professional advice on this topic? Or perhaps you need a new hardwood floor installation! Contact T&G Flooring to get your free consultation. We are one of the Front Range's largest wood-focused flooring contractors in Colorado.