Wood Flooring for Bathrooms, Advice from the Pros
A wood floor in a bathroom will look amazing when finished, but keep in mind that this material presents some challenges to homeowners in the long run. If you insist on embarking on installing a wood floor in your bathroom, here is some advice from the experts.
If you promptly clean up water spills and splashes, your wooden floors will be fine. Here is some useful tips to make your wood floors stand the path of time.
Install a whole-home humidifier.
Reduce humidity in your bathroom by properly ventilating.
Promptly clean up any liquid spills.
Put rugs in areas like in front of the bathtub, shower, vanity and sink.
Repair a clogged toilet as soon as possible
Eliminate condensation on the toilet feed pipes as soon as you detect it.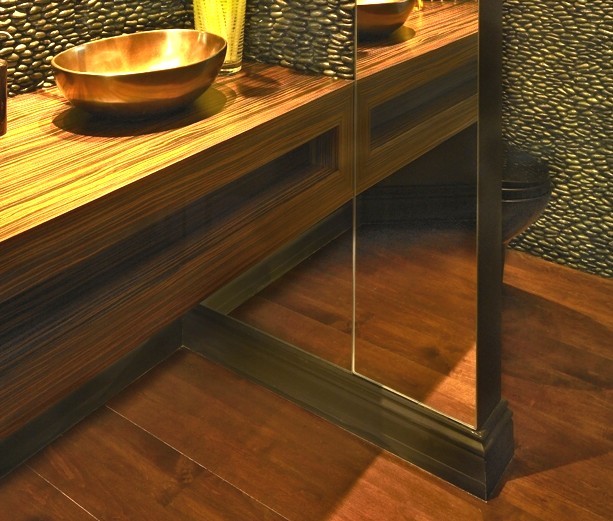 Of all hardwood flooring alternatives, engineered wood flooring is best for a bathroom than solid. Plywood or solid wood bottom layers resist better moisture and are very dimensionally stable. Plus, an engineered hardwood floor could hold up well in spacious, well-ventilated bathrooms that don't receive much traffic.
Engineered Wood Species for Bathroom Floors
White Oak
This tree species has closed tyloses, making this species less porous and more water resistant than most wood species.
Red Cedar and Redwood
Both species are quite water resistant, making them favorite candidates for bathrooms. Both feature rich, red hues that add character and sophistication to any space.
Finally, consider installing reclaimed or distressed engineered wood floors in your bathroom to help any possible water damage blend into the design of the wood.
Not sure which is the best type of wood to install in your bathroom? At T&G Flooring we have outstanding design-minded professionals who can help you go beyond selecting the right hardwood floor in Colorado. We will help you pick the best color and design for your bathroom!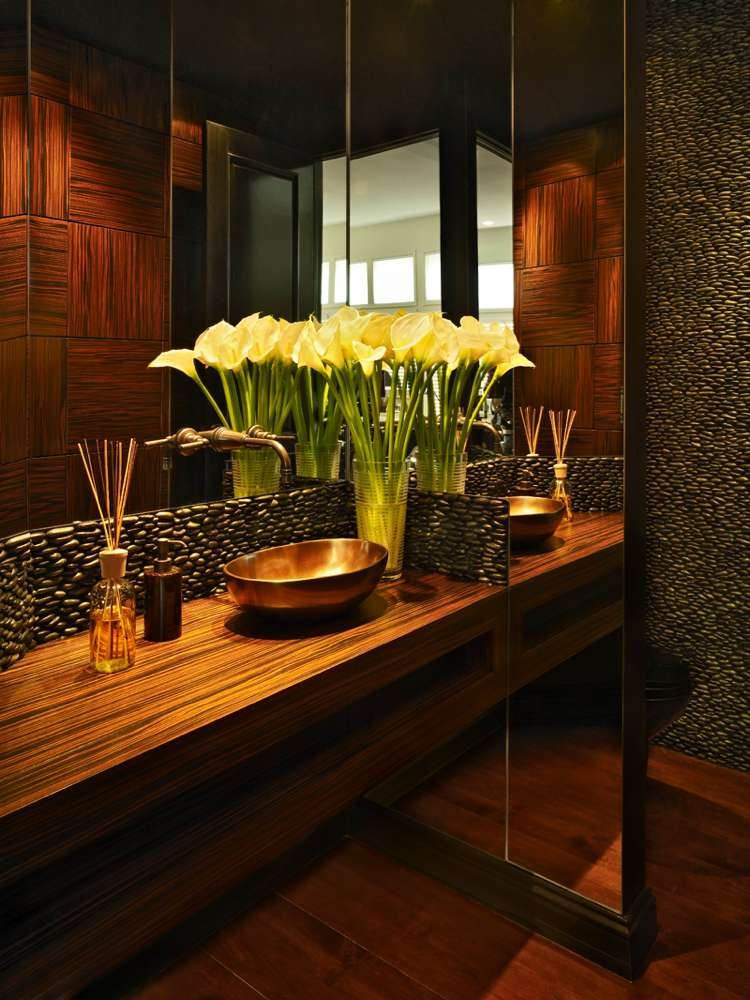 Call us at 303-293-8600 or visit our video gallery to get inspired.