Your Denver Hardwood Floor Store
Our Denver showroom is located within The Shops at 9th Avenue on Broadway.
We specialize in providing Colorado-centric hardwood flooring, mill-direct products, reclaimed hardwoods, and leading prefinished and unfinished hardwood brands.
BIG NEWS!
Our Denver showroom at The Shops on 9th is closing at the end of June. However, we'll soon be opening a new Denver showroom at the new International Design Collection!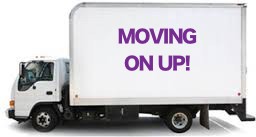 Welcome to the IDC!
After months of discussions, we're thrilled to finally announce that we will be moving to the International Design Collection (aka The IDC)!

The concept is simple: 60,000 SF of best-in-class showrooms featuring everything you need to build or remodel your custom home including flooring, plumbing fixtures, lighting fixtures, cabinets, appliances, window coverings, furniture, finishes and so much more. Local vendors. Great selection. Great value. Open to the public. One stop shopping! Please click on the button below to visit the IDC website and learn more about the IDC concept.
Our new IDC showroom is scheduled to open in September. For July and August, we'll be operating out of a temporary showroom. Details to follow. We'll have all our of great product lines but presented in a somewhat casual, less pollished venue. But hey, it's temporary.
We have great plans for our new showroom. You can expect even more great prefinished, unfinished and reclaimed hardwoods plus a much cooler vibe and even more emphasis on product education.
Meanwhile, our showroom at the Evergreen Design Center in Evergreen, CO remains open and ready for your visit!
Having a pending project? Come see us at The Shops at 9th in June! Our last day of operation there will be Wednesday June 28th. Our Denver showroom will be closed through the July 4th holiday. We'll provide full details on our new temporary showroom shortly.
And of course, we'll let you know about our IDC Grand Opening just as soon as we can. Meanwhile, we appreciate your continued support and look forward to serving you in our new location!
Looking for a terrific deal? With our size and many mill-direct offerings, we are able to offer great products at great prices.
You'll also find educational tips throughout the store. Learn about design options like herringbone or chevron patterns, inlays, and distressed hardwood flooring. See how stain color can change a room! Washes, wipes, and bleeds can make your hardwood floor project entirely unique! Discover the differences between wood floor finishes including aluminum oxide, water vs. oil-based polyurethanes, nano-technology and natural penetrating oil finishes.
And of course, you'll get plenty of helpful service.
We encourage you call ahead and make an appointment with one of our design consultants, but you are also very welcome to stop by and browse.
Address
T&G Flooring
899 Broadway
Denver, CO 80203
Phone & Hours
303-293-8600, Option 1
855-400-4004, Toll Free
Monday – Friday
10am – 5pm
Our gallery-style showrooms are designed to create a easy shopping experience. Everything is clearly marked. Current prices are easy to see. Products are smartly organized on the walls rather than buried in display racks. It's easy to compare your many flooring options. And yes, you can check out big flooring samples!
If you're looking for eco-friendly hardwood products, come to T&G. We carry eco-friendly products like reclaimed hardwoods and beetle kill pine. In fact, we're one of the area's leading installers for reclaimed wood products. We also have environmentally smart solutions like cork, bamboo, mesquite, Douglas fir. Many of our products are FSC-certified.
Looking for quality laminates? Luxury vinyl tile?  We carry all of these products too.
Follow us on social media