Hardwood flooring doesn't always need to be plain and simple.
Although modest and classic wood patterns remain elegant and timeless, there are also great ways you can add style and novelty to your home decor.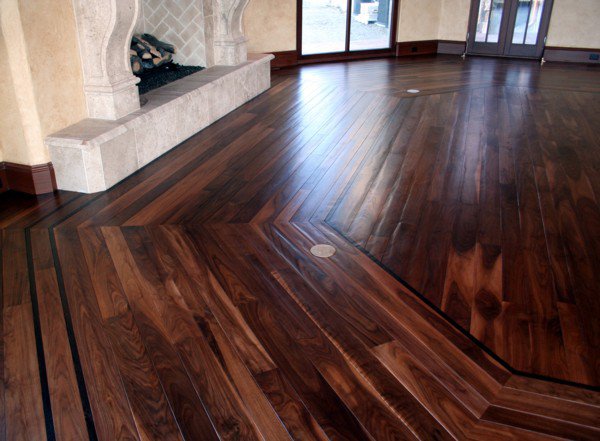 Choosing the perfect wood species and decoration style are very important. The first step is to think about the design look that you picture for each room. Then, you most choose the species and finish, as it will set the atmosphere for the entire space.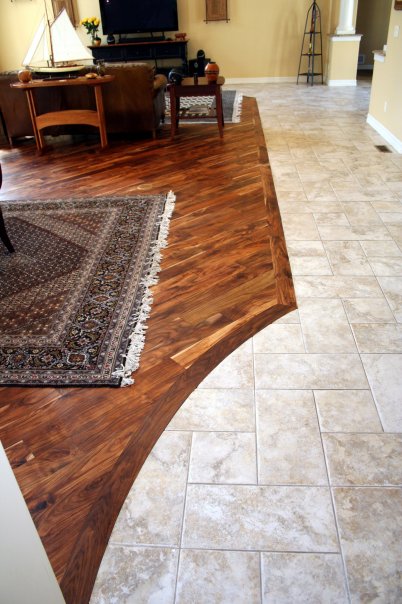 For a more traditional style, ash and oak floors are a popular selection. Their textures are classic and timeless, and they come in a diversity of stains and finishes. If you are looking for a more contemporary style, you can choose the unusual pattern of exotic hardwoods or the smooth, almost monochromatic appearance of maple. If you are searching for a more rustic style, you might want to think hickory or cherry woods.
Then you get to choose a design that will help you make your hardwood floor into a unique and exciting scenery option.

Beautiful hardwood design ideas
You can choose a diagonal installation with radius frame along tile for a dramatic twist in your living room, an octagonal installation of hand-scraped walnut with wenge feature strips as an accent, or maybe an acacia hardwood flooring with hickory border. Everything goes, and the sky is the limit. There are more possibilities than you can imagine.
Just contact us today, and we will help you find the creative element that will make your home into a conversation topic. We love challenges, and we have a great crew of staff and partners that will guarantee the success of your project.