Existing Floor Sand and Refinishing
We can sand and refinish most prefinished and site finished floors. We use dust containment systems to help keep the work area clean. We feature all the leading floor finishes including leading products from Aboritec, Pallman, Bona, as well as other leading brands. Most of our work today features eco-friendly water-based polyurethanes, but we also use oil-modified polyurethanes and zero-VOC penetrating oil finishes. We also offer UV-Cured floor finishes! Instantly cured and ready for immediate use, this ceramic fortified finish is 40% harder than our best conventional two-component water-based floor finish. You can learn by seeing our brief Youtube video.
Just click here! Talk to us and learn about which finish solution is best for you.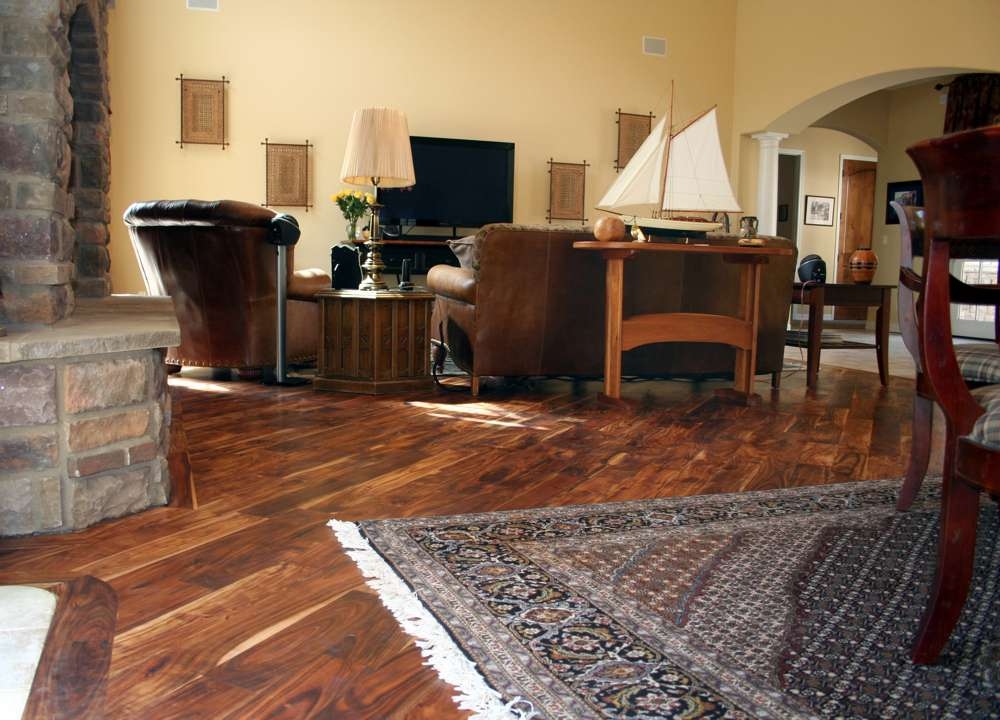 Existing Floor Finish Maintenance
If you apply a maintenance coat of finish to your floor, you'll maintain the wear layer of finish.  If you maintain the wear layer of finish, you should never have to refinish your floor again!
This screen and coat service is far less expensive than a complete refinishing job, and your floor will look beautiful again! We can use either physical or chemical recoating processes, depending on your specific needs.
The process is fast! There is virtually no dust! It's a great solution, especially if you're about to put your home on the market!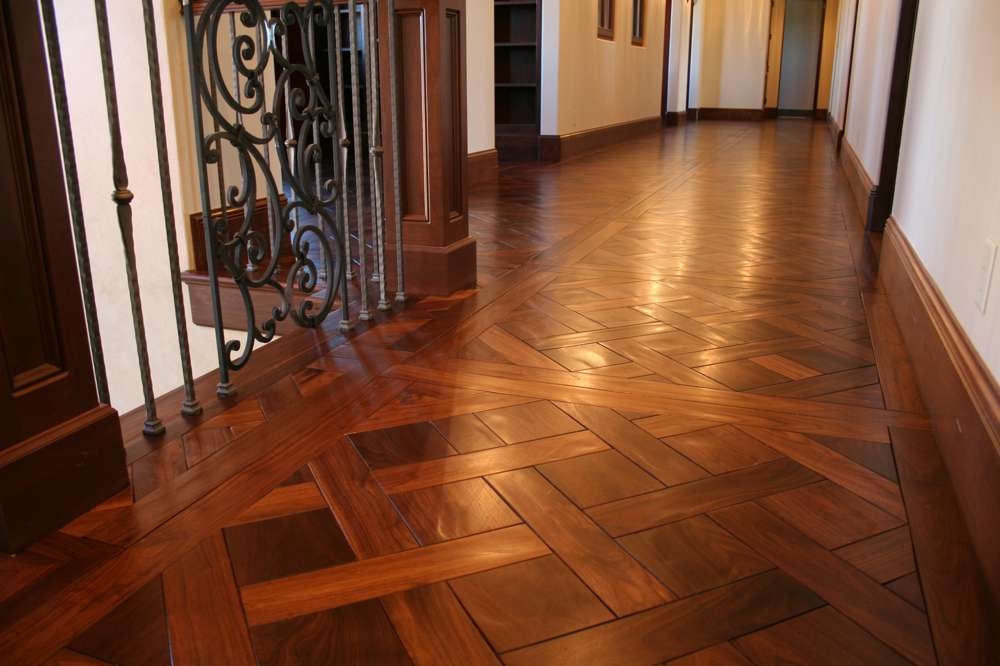 Extend or Repair Existing Wood Floors
If you have a wood floor and would like to extend the installation to other rooms, we can help!  We can lace into existing floors and in most cases, the finished floor will look like the original installation.
If you need repairs due to water damage, dents, or scratches – we can help with that too!  We can replace or repair existing boards, and often the repair is entirely seamless.
In most cases, we need to see your home in order to give the most accurate estimate.  Call for your free design consultation today!