Dance floors can be designed to meet particular needs, and many materials can be used to achieve just that, such as laminate, vinyl, hardwoods, and engineered woods. Performance floors need to be a versatile venue so they can accommodate for different kinds of events.

So, here are some of the flooring recommendations for dance studios:
Sprung Floors are recommended for performance arts and dance studios because they help prevent injury. Dance can be extremely demanding on the body's tendons, bones, and joints. Sprung flooring is designed to help decrease the impact. These are typically made of plywood or hardwood and use rubber or foam as the "spring" mechanism.
Then, we have another option to choose from, which is Vinyl Surface Flooring. Also known as a"Marley" floor, it is used as an alternate surface to traditional hardwood. One of its advantages is that it can accommodate most styles of dance, from Ballet to Pointe, including styles such as Jazz, Hip-Hop, Contemporary, Tap, and Ballroom. They can even be utilized for fitness classes.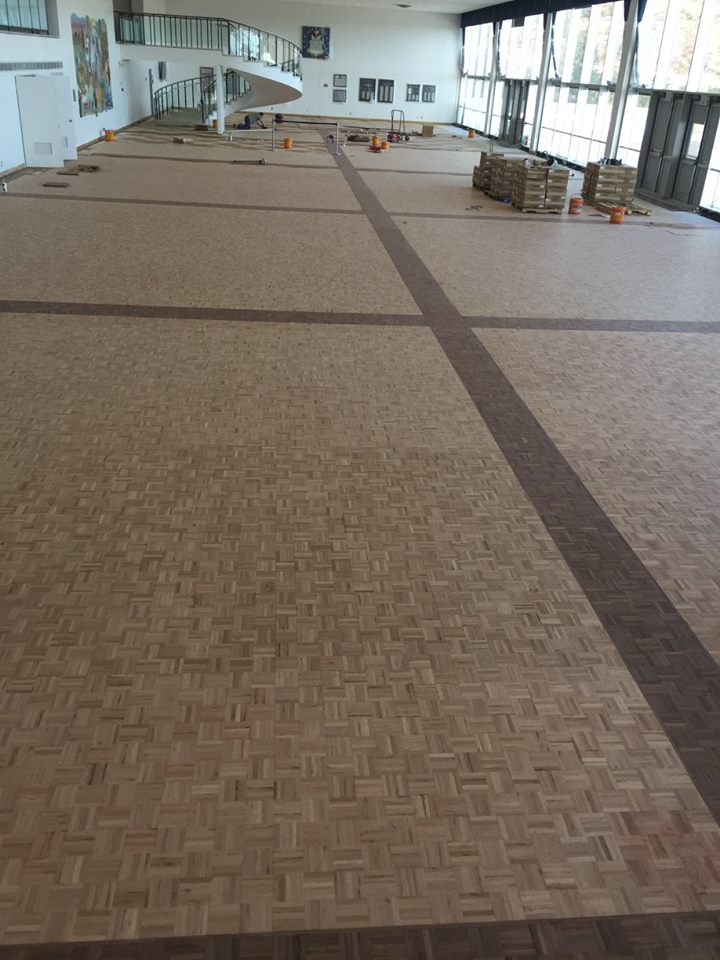 How do you decide if you should choose hardwood or vinyl for your fitness or dance studio? There are several factors you may want to consider in determining the most appropriate floor for your project.
Some of those factors are how much maintenance you want to invest in and the cost you are willing to pay. Also, you need to consider the type of dance. We will always recommend natural material like hardwood, not only because of its beauty but because of its durability.
Hardwood flooring is natural and durable, but more expensive. Vinyl flooring is cheaper but less durable, and it is also a synthetic alternative. Hardwood flooring is mostly favored for its better aesthetic, durability, and resale value.
We have all kinds of wood you can imagine, and we also have lots of colors and designs available. Feel free to contact us to discuss what option would be the best for your studio!