There is a kind of hardwood decor element that people don't talk about very often: the Hardwood Inlays. Phenomenal and unique decoration that can take your style to the next level.
Hardwood Inlays Wonderful Designs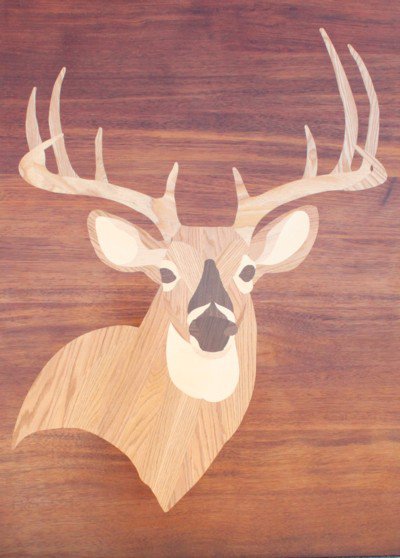 Hardwood floor inlays are the perfect flooring accent for your home or office. You can create a signature design with drawings, borders, corners, medallions, and more. You can customize the color, thickness, and wood type. Wood inlays can be beautiful additions to a room, whether it be on a floor, on a wall, or even on a table. 
Here are some of the most common inlay designs:
Inlay Custom Drawings
These are one of the people's favorites. Our friends at Peak 1 Stairs & Woodworking can take any photograph and turn it into a gorgeous inlay for almost any wood application. Landscapes, animals, letter signs, specific symbols, brand logos, you name it – we can build it for you.
Inlay Medallions 
You can add hardwood medallions to your floor to provide a unique touch! There are many patterns, shapes, and colors to embellish your home. You can also use the to decorate staircases and fireplaces.
Inlay Corners and Borders
Any flooring project can be tailored to meet your home or business requirements. We offer a diversity of wood species, designs, patterns, and colors to give your floor corners and borders a unique and elegant flair.
Contact one of our experts and let them help you pick the right inlay for your project. We will make sure you get the best quality hardwood materials and the most beautiful patterns and designs.