Hardwood floors will never go out of style. If you're looking to give your home a summer makeover, the hottest interior design trends are organic shapes and natural materials. Nothing says organic and natural like hardwood floors. If you want to take your hardwood floors the extra mile, consider reclaimed hardwood floors.
Reclaimed hardwood floors
Summer interior design trends are taking natural elements from outside and bringing them inside the home. You want to create a symbiosis between your interior design and nature. Hardwood floors are timeless and beautiful and are perfectly in sync with this summer's trends. For the most organic and environmentally friendly hardwood floors, nothing beats reclaimed flooring.
Naturally beautiful floors
Reclaimed floors will give your home an earthy and organic feel. Reclaimed floors are salvaged from old projects and come with a unique style. Each floorboard is unique and gives extra character to the home. Reclaimed floors are both luxurious and rustic. Depending on the color of your floors, you can play up the sophistication or the country charm. Either way, they will bring natural beauty to your home.
Organic hardwood floors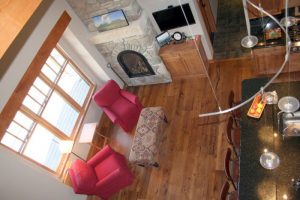 When you take a page from nature to decorate your home, hardwood floors are the perfect element to incorporate into your design. Reclaimed floors will vary in color and texture, allowing the floors to remain as true to their natural state as possible. Allowing the imperfections to shine through is the key to organic design.
Sustainable hardwood flooring
It goes without saying that using reclaimed and salvaged wood for your floors is good for the planet and reduces your carbon footprint. Sustainability is always the invisible trend that is dominating interior design.
Reclaimed hardwood flooring retailer in Colorado
Make your home feel organic and natural with reclaimed hardwood flooring. Schedule a free design consultation to choose the perfect style and type of wood for your Colorado home.