As a material, wood is present in every home, whether in doors, frames, floors, or furniture. However, walls can be equally treated as masterpieces by a wood wall treatment. There are plenty of choices to consider to match your taste and give your home the style edge it needs.
Using Wood Wall treatment
Just like flooring, you don't have to use wood throughout the home on all the walls. Sometimes, you can even treat only a portion of a wall with wood instead of a whole wall. Depending on the effect you want to achieve, and where you would like to disperse or direct focus, you can create indefinite designs and patterns with a wood treatment.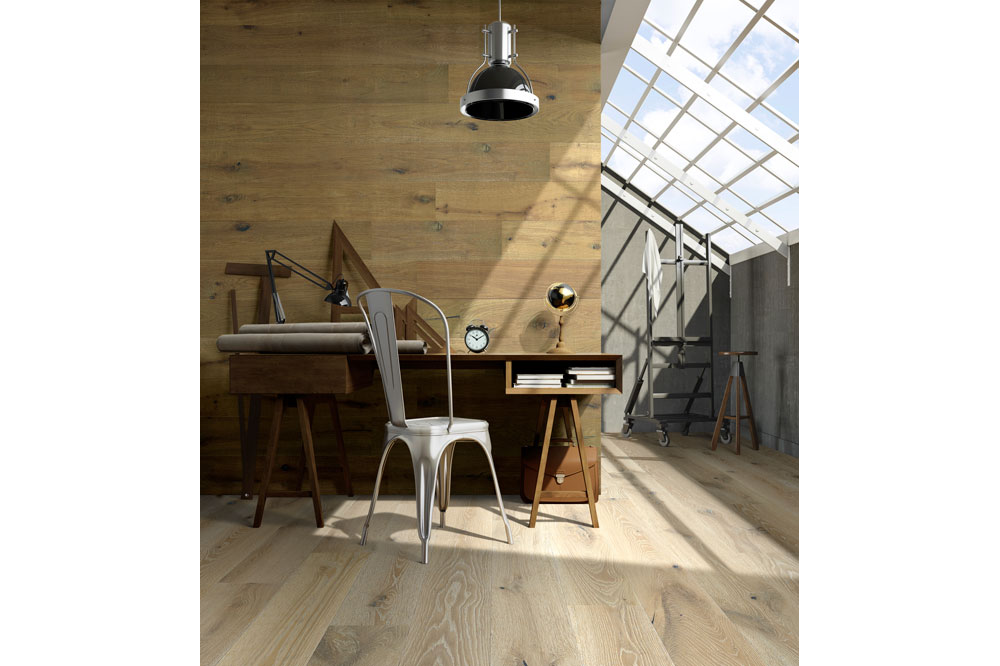 Wood wall treatments are not limited to any room. A wooden wall display right in the entrance hall? Nice welcome! A rustic wood surrounding the dining area? Comfy and warm to savor your meals. An industrial look with distressed wood in a bachelor's pad living area or bedroom? Very cool!
A Work-of-Art Wall
Wood walls give a more elegant, upper-class impression to your property. They are also a smart alternative if you are on a tight budget with furnishing your home and want to give it some extra style and quality feel.
A reclaimed wood wall will enrich your space by giving that history character and can be equally well incorporated in traditional and modern households.
Simple, light, white-washed boards will visually broaden the room and are a good option for smaller bedrooms and living rooms. For a relaxed and natural feel, take a look at our cedar smooth wall treatment.
Patterns, patterns!
Wide planks, herringbone, horizontal, vertical planks – as with flooring, you choose which way you like it. For attics or low-ceiling rooms, the vertical pattern is recommended to compensate for the lack of height.
For a contemporary, sleek, and unified appearance, designers recommend matching your floors and walls with the same type of light non-distressed wood.
Check our showrooms in Denver and Evergreen for more inspiration and extra advice!