Reclaimed floors you can afford
Using reclaimed or recycled wood for your hardwood floors is a great way to get a one of a kind floor and be green at the same time. Unfortunately, not everyone can afford a new reclaimed floor. With the right wood stain, you can achieve the look of reclaimed hardwood floors and save at the same time. We call it faux-reclaimed hardwood flooring.
You may not be recycling that old barn down the street, but with Weatherwood Stain Products you'll be getting an earth-friendly, toxin free water-based wood stain that will give your floors that unique look of old reclaimed wood.
Weatherwood Stain Products can also give new life to your old floors. If your old hardwood floors need a refinishing and you want to give them a weathered or aged look, ask us about refinishing your floors with either #1 Reclamation or #2 Salvage wood stains.
Unlike other wood stains, the Weatherwood stain won't color your wood, it will oxidize it. This is basically what nature does, just much slower. Reclamation and Salvage are basically just speeding up the natural aging process and giving you that increasingly popular look of drift, barn, or boat wood.
By the way, we're now carrying beetle kill pine wall and ceiling treatments, stained with Weatherwood stains!  It's beautiful and very affordable at $3.00 / square ft!
Colorado hardwood floor installation, refinishing and repair specialists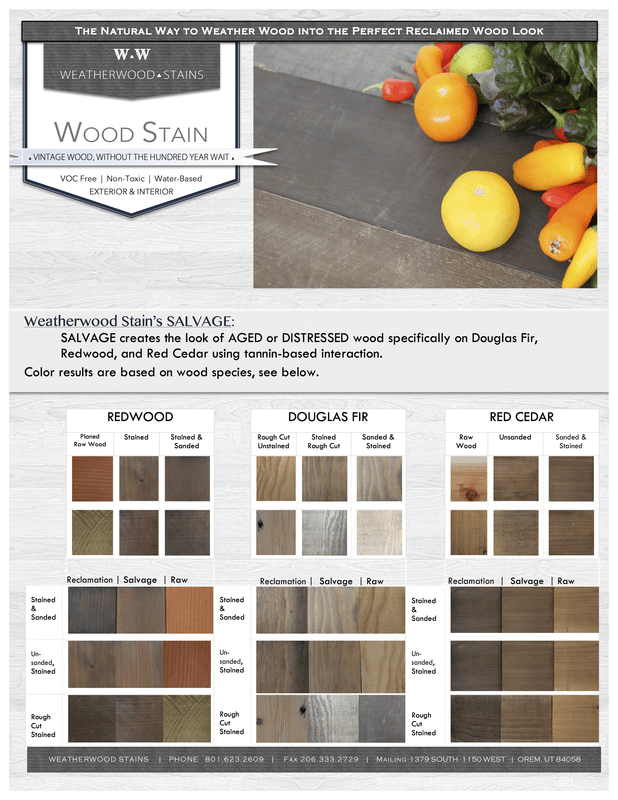 You can attempt to refinish you own hardwood floors, but if you want to ensure that the job is being done properly, without damaging your floors, then you should hire an installation specialist.
Our staff is continually trained to be the finest wood flooring craftsmen. We offer unbiased and objective product information. We are not in the business of selling you one type of flooring vs. another. We're about helping you make the most well-informed decisions for the project on hand.
Call (303) 293-8600 and schedule a free design consultation meeting
We specialize in installing, sanding, refinishing, and repairing Colorado-centric hardwood flooring, mill-direct products, and leading prefinished and unfinished hardwood brands. We also offer eco-friendly solutions, like reclaimed hardwoods and water based polyurethane floor finishes.
Show room and design center:
788 W. 8th Avenue, Denver, CO 80204             27965 Meadow Drive, Evergreen, CO 80439