Reclaimed Hardwood Flooring for Your Colorado Home
Savvy remodeling homeowners in Colorado know that they can add character and depth to their home and save some money with salvaged building materials. From funky fun to one-of-a-kind elegance, wood retrieved from old barns, floors, railroad sleepers, or fallen trees, offers many eye-catching flooring possibilities. They can be creative additions to your property. Beyond the aesthetic value, adding building materials is a sustainable, eco-friendly practice that keeps stuff out of landfills. Here are more reasons why you should consider reclaimed hardwood flooring for your home.
1. Flexibility
The individual dissimilar pieces of wood, when put together in a completed flooring plank, it delivers a look and feel that you cannot match. Plus, you can apply this look for a variety of projects including floors, decks, walls, beams, furniture, among others.
2. Eco-Friendly Flooring Alternative
Because of what it is made of, reclaimed wood flooring reduces your ecological footprint. Since no existing trees are chopped, a reclaimed wood floor is a green way to go. Reusing wood that was destined to be wasted diminishes deforestation and saves limited natural resources.
3. It's Unique
The look and feel of reclaimed wood is often varied and irregular, with natural knots, wormholes, saw marks and color variations offering a unique panache to your interior. Looking for that natural, reclaimed look, but with a softer, more romantic touch and feel? Visit T&G Flooring Denver's showroom that is located within The International Design Collection (Opening Fall 2017). You will discover many patina floors with a unique rural finish.
If you need more information about reclaimed hardwood flooring, contact T&G Flooring experts. We specialize in providing Colorado-centric hardwood flooring, mill-direct products, reclaimed hardwoods, and leading prefinished and unfinished hardwood brands.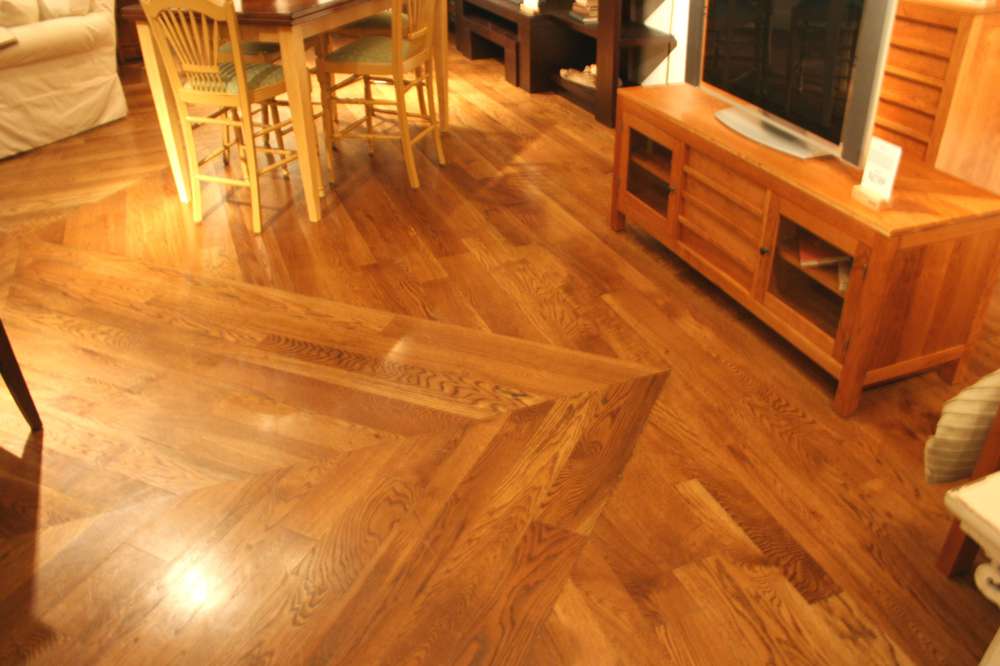 Parquet flooring in interesting patterns is going to be big in 2018.
Add character to your home and help the earth with reclaimed hardwood floors from T&G Flooring.